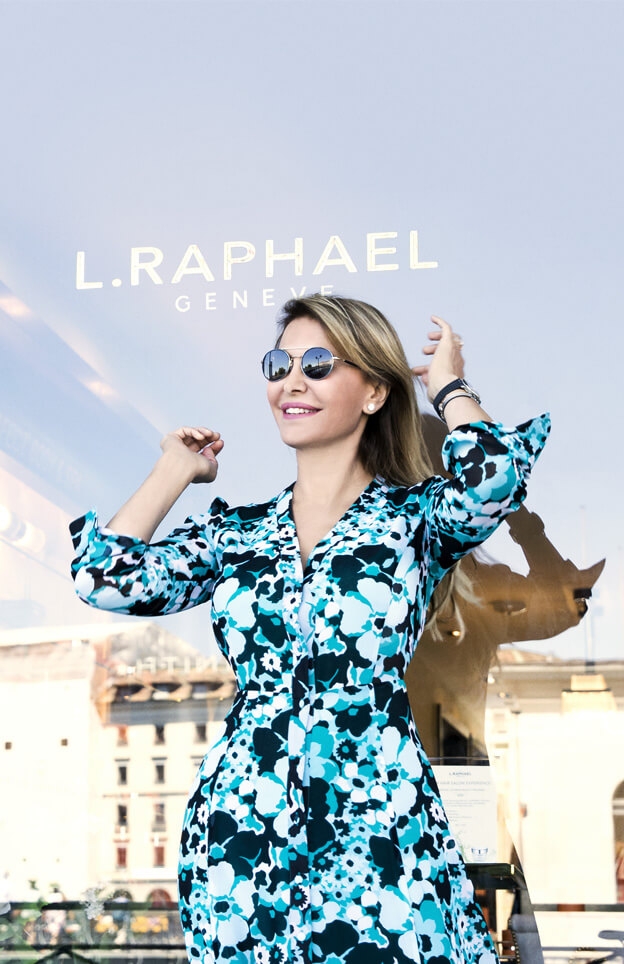 Ronit Raphael, is a successful business woman and a leader in skin care and anti-aging treatments.
Her interest in skin care grew from personal experience. At the age of 18, she suffered from minor acne, and tried a chemical peel that seriously damaged her skin and left her with second degree burns. She spent the next few years meeting with scientists and dermatologists all over the world to learn everything she could about skin care. This quest became the driving force to team up with Professor Meir Shinitzky and Doctor Raphael Gumener to create L.RAPHAEL Geneve.
L.RAPHAEL opened its flagship store in Geneva in 2005 and currently operates in some of the most beautiful cities and resorts around the world. In 2012 L.RAPHAEL launched its first Beauty Spa at the famous Hotel Martinez in Cannes, South of France and in 2013 two locations in NYC: L.RAPHAEL Beauty Spa at the Four Seasons Hotel and L.RAPHAEL Temple of Beauty in the heart of Midtown Manhattan, followed by Spa Montage Beverly Hills.
Ronit Raphael Leitersdorf, Founder
Photo : Benny Tache Photographe